2019 Event Information
Have you a big idea worth spreading?  Have you always wanted to be a TEDx speaker?  This is your opportunity!
What: TEDxDrogheda – Theme: The People. The Planet. The Future
Where: Droichead Arts Centre, Stockwell Street, Drogheda, Louth
When: 15 March 2019, 18:30 – 21:00
Who: 100 event attendees and 8 speakers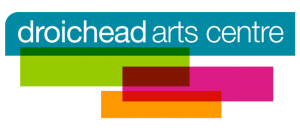 We are inviting speakers to present a diversity of ideas at TEDxDrogheda 2019, to inform, entertain, and stimulate discussion. Our goal is for all participants to leave the event empowered to effect positive change in our community.
TEDxDrogheda will provide a platform for the brightest minds to be inspired and to inspire others.
We are committed to creating an event where participants are challenged to communicate their passions in an exciting and engaging dialogue. At TEDxDrogheda, speakers will give the best talk of their lives and then will have the opportunity to discuss their ideas. We are here to support those who are chosen with speaker training, and make sure they are ready for the challenge. The format of TEDxDrogheda will allow speakers and attendees to digest and debate the talks and encourage the exchange of ideas and information among all participants.
Speaker Information:
Who We're Looking For
Anyone over 18 years of age who has a great idea they want to share with the world. The theme of TEDxDrogheda 2019 is "The People. The Planet. The Future". You can interpret the theme in any way you wish, bringing your own interests, passions and knowledge to bear.
Your Talk
Your talk will be from 8-15 minutes in length, to be decided by the organising committee. This is long enough to say something of significance, but short enough to hold everyone's attention and to be easily watched as a recorded video. The TED format has shown that a carefully prepared talk of this length can have an astonishing impact.
TEDxDrogheda will be following the TED speaker rules. For example, speakers are banned from "selling from the stage," and there is strict enforcement of the clock.
An additional benefit of speaking at TEDxDrogheda is that your presentation will be made available online following the conference on the TEDxDrogheda website, and possibly on TED.com, where some talks have been attracting online audiences upwards of a million.
TED Talks have been viewed more than 100 million times worldwide and this exposure has transformed the careers of many TED presenters and performers. TED has never paid speakers to appear, but has always committed to creating an experience that's tremendously fulfilling and beneficial on all sides, and as a TEDx licensee we plan to do the same.
If you are unfamiliar with TED or the format of a TED Talk, we invite you to view some past TED and TEDx Talks at http://www.ted.com/.
PROPOSAL SUBMISSION:
If you would like to be part of TEDxDrogheda, we ask you to fill in the application form and upload a 1 – 2 minute video to Youtube (select "Unlisted" format, to allow people with the link to view it) explaining your concept briefly, and why you would be a great TEDx Drogheda speaker. The final line up of speakers will be chosen from these videos. SUBMISSIONS WITH NO VIDEO ATTACHMENTS/ LINKS WON'T BE REVIEWED.
Please send us the following information:
Name*
Address*
Email*
Contact Number*
A brief biography (max 300 words)*
LinkedIn/ Facebook/ Twitter links to your profile
Outline of your talk (max 300 words)*
A Youtube "unlisted" video link to your 1-2min proposed talk*
* – mandatory information
Email your application forms to Anna: admin@themilldrogheda.ie
Proposal deadline: 14th February 2019
Please note that if you are chosen as a TEDxDrogheda 2019 speaker, you are expected to:
1) Reply to emails from the organisers within a reasonable time period.
2) Attend our speech training session – 2nd March, 9am – 5pm
3) Attend speech rehearsal – 15 March, 2pm – 5pm
If you do not comply with the following, we will be forced to reconsider your application at any time before the event.
– THANK YOU FOR YOUR INTEREST –
17 responses to "Speaker Callout"